Romantic Weekend Getaway in Ardèche
Are you looking to break away from the stresses and strains of your everyday life? Visit Saint Cerice in the heart of southern Ardèche for a romantic getaway!
We are open all year round and welcome visitors passing through Ardèche and Drôme. 
Discover our accommodation options
For a romantic weekend, spend a charming night in our luxury camp. We offer you a real moment of intimacy to share with two in our unusual accommodations. Choose Sam's cabin to enjoy the freedom and to find an anchor in the heart of nature.
The Pod is appreciated for its simplicity. The cabin, it is wonderfully enigmatic and remains the ideal place to spend a stay in two 100% nature. You can also experience the night under the stars in one of our trailers. The Carrés d'étoiles are equipped with a bay window on the roof and you can have an astronomical telescope on request.
Immerse yourself in a world where nature offers itself to you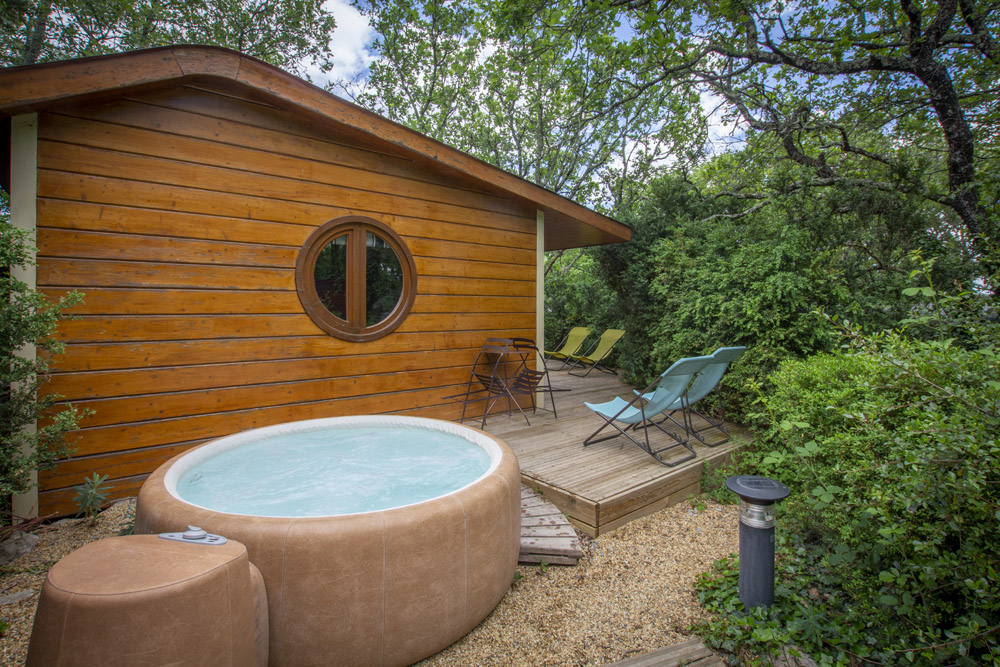 Contact us to make a reservation!
Why Choose Us?
Saint Cerice is a unique little paradise. Besides the quality accommodation, you will admire the charm of the site: vegetation (almond trees, cherry trees, olive trees, thyme, rosemary), river, swimming pool, playgrounds, park with donkeys, picturesque and colorful villages, etc..
With your beloved, you will also have the opportunity to visit the beautiful department of the Ardèche, stroll in the markets and taste local products. You can also go back in time with the reconstruction of the Chauvet-Pont d'Arc cave, which contains the oldest prehistoric paintings in the world. Also discover the Monts d'Ardèche Regional Nature Park, etc.
We guarantee the perfect romantic getaway